COUNTER TOP DISPLAY
Opted Method To Promote Products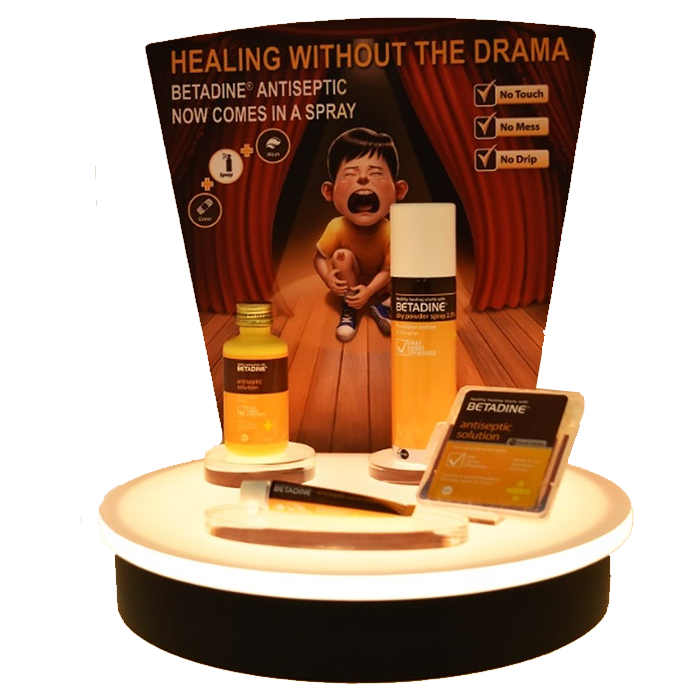 Here in Tempo Design, we specialize in things needed for advertising and promotions.
We have over 20 years of experience when it comes to working in this industry. Thus, we're highly familiar with the know-hows and inner workings that one will usually not be able to fully grasp, if you're new to this industry.
Tempo Design provides a wide array of services ranging from banners to displays. This includes Counter Top Displays. They're the opted method to either promote or sell products. Just like its name suggests, you'll usually be able to spot counter top displays atop counter tops like those located near cash registers.
CUSTOMISABLE
Tempo Design enables you to customize everything be it material used, shape or size to even the visual art designs. If you have an idea in mind for your Counter Top Displays, feel free to inform us. We do not shy away from provided ideas. We will incorporate each and every idea that has been placed out to us in a manner that's closest or totally identical to how you've envisioned it.
SIZE
Although our Counter Top Displays can be customized size-wise, one thing remains the same – they will all be small. These small sized counter top displays of ours enables you to place it on counter tops without taking up too much space.
ATTRACTIVE
Our Counter Top Displays are eye catching and hard to miss. Placed strategically with unique customized designs that'll lure one's attention be it near or far, you'll be able to make your brand's presence be known to many, which will eventually prove beneficial for your sales or promotions.
COST-EFFICIENT
Counter Top Displays is a far more cost-efficient alternative to advertising and promoting products as compared to amount needed to advertise across other platforms.
Why Choose Tempo Design Services Pte Ltd?
EXPERIENCED
As previously mentioned, Tempo Design has experience aplenty working with different companies in this field. We have worked with Singapore supermarkets and renowned brands like Nivea, St. Ives. and Tefal, to name a few.
Hence, having worked with big name brands and receiving no complains simply showcased how we, Tempo Design, is able to consistently deliver as promised without leaving any room for disappointment.
Get In Touch With Us
We are an innovative & reliable production house for your needs!