WALL MURALS
Give your brand a face lift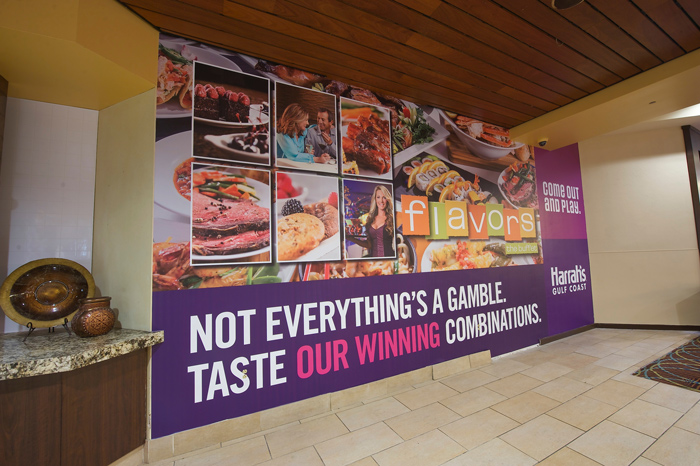 In today's cutthroat competition, the one question that every company, brand and establishment is asking is – how do we stand out? It has become an unavoidable and necessary requirement to make mark, leave an everlasting impression. When it comes to providing customized solutions for branding success, in Singapore, Tempo Design Services Pte Ltd., is a name that has been a gamechanger for over two decades. Among the wide range of visual merchandising products and services that we offer, our wall murals have been quite a success for many clients.
For more information about our wall murals and other products, click here.
A wall mural refers to a piece of artwork that is installed or applied directly on a portion of a wall, an entire wall, the ceiling or any other permanent surfaces. The unique characteristic of a mural painting is it matches the architectural elements of the given space creating a visually appealing and lasting impression.
Benefits and advantages of wall murals
EYE-CATCHING WITH A LASTING IMPRESSION
Wall murals are much more attractive and eye-catching than paint. They leave a lasting impression and thus help you in conveying your brand message effectively.
EASY TO INSTALL
These are easy to install and can be customized to suit smooth as well as textured surfaces. Besides, unlike paint, murals do not require any drying time.
HELP ATTRACT CUSTOMERS AND BOOST REVENUE
They say a picture is worth a thousand words, so what is a big, specifically designed picture worth? Also, studies have revealed that colours leave a lasting impression and ignite the brain. A well-designed mural helps attract customers. Increased footfalls lead to increase in sales and thus boost in revenue.
Why go with Tempo Design?
At Tempo Design Pte. Ltd, we have demonstrated a track record of over 20 years and served clients island-wide. We have the required industry experience and a well-trained team adept with skills to provide you the best services.

Give your brand the lift it  needs, call us at +65 6748 8628 today!
Get In Touch With Us
We are an innovative & reliable production house for your needs!